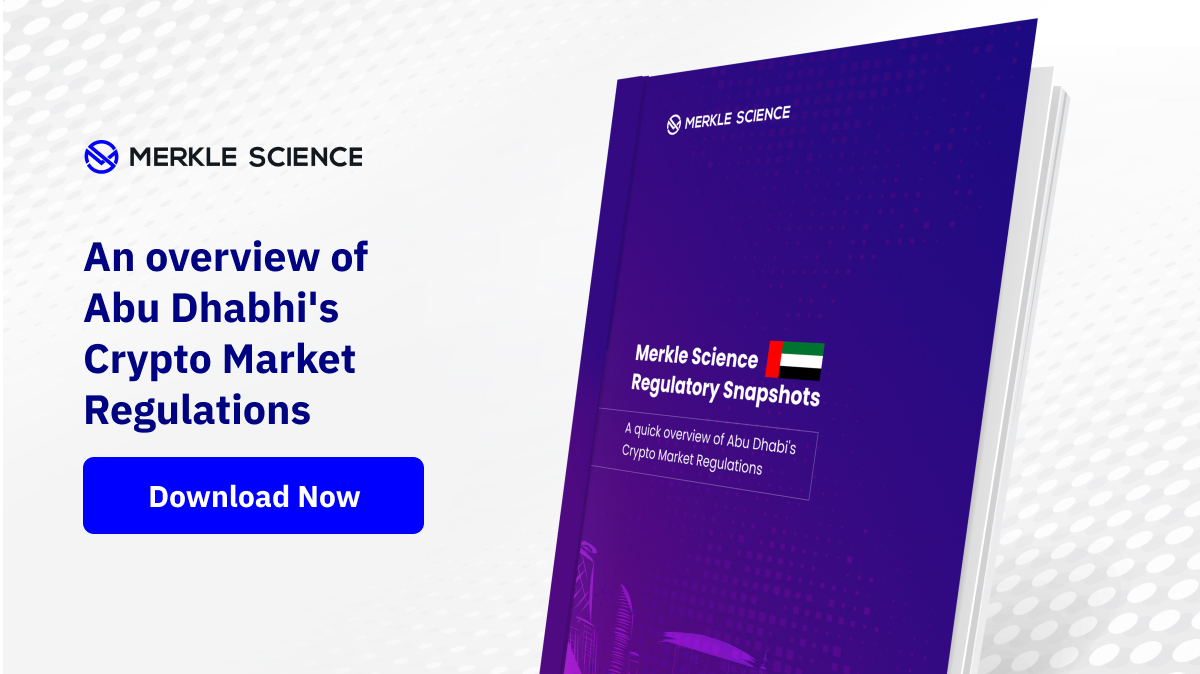 ADGM is one of the two regulators in Financial Free Zones and a global pioneer that regulates virtual asset activities. To become eligible for regulatory compliance, Virtual Asset Service Providers (VASPs) must satisfy the licensing requirements and obtain Financial Service Permission (FSP) from FSRA.
Merkle Science brings to you a concise cheat sheet to the all-inclusive and tailored regulatory framework established for the oversight of virtual asset activities, including but not limited to exchanges, custodians, brokers, and other intermediaries.
A complete guide to the UAE crypto regulations market is coming up soon. Stay tuned!
Be Part of the Merkle Science Community









Head of Fintech & Payments, HBAR Foundation

The Merkle Science platform, with its comprehensive capabilities and focus on compliance, will be a very valuable resource for the Hedera ecosystem. The integration of HBAR and HTS tokens will provide critical infrastructure needed to support an increasing number of Hedera implementations in the regulated financial space.

Head of Digital Asset Investments, Susquehanna

Merkle Science's predictive transaction monitoring and forensics are the most advanced solutions in blockchain monitoring. Their behavioral rule engine helps companies exceed compliance obligations by proactively detecting suspicious wallet addresses even before they are tagged on databases used by other providers. They are truly the gold standard for crypto risk monitoring.