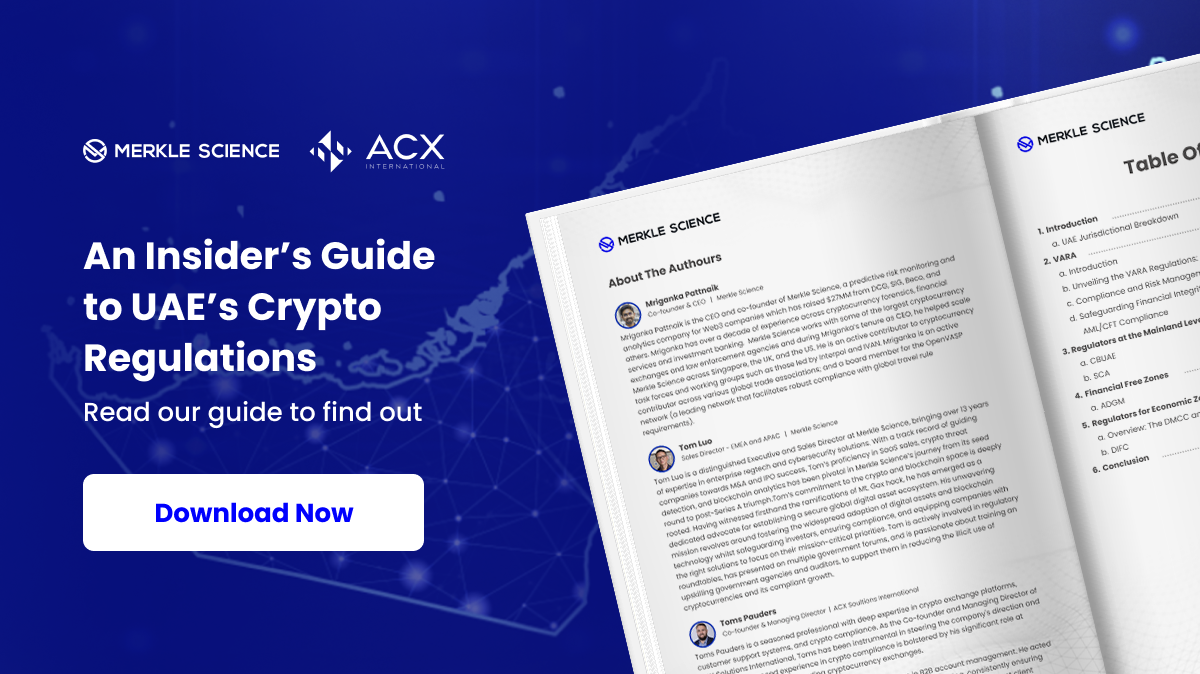 Demystifying UAE's Crypto Compliace
To get ahead of the regulatory curve, businesses in the crypto industry must take a proactive approach to compliance. Our UAE Regulatory Guide provides a high-level overview of how regulatory zones streamline the future of crypto adoption.
Download this guide to:
Learn how to Navigate the UAE: Streamline your business models to secure regulatory approvals and licenses from diverse corporate jurisdictions within the UAE, in line with their corresponding regulatory bodies.
Be One Step Ahead: Discover the UAE's regulatory stance on crypto risks and understand how your organization can leverage blockchain analytics for proactive compliance, ensuring your business is always one step ahead.
Understand Compliance Requirements: Learn the critical considerations for building an effective compliance and risk management framework that aligns with the UAE's regulatory environment.
Be Part of the Merkle Science Community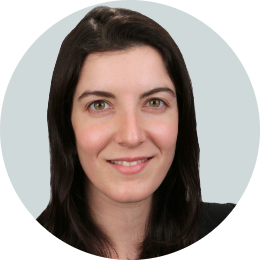 Head of Fintech & Payments, HBAR Foundation

The Merkle Science platform, with its comprehensive capabilities and focus on compliance, will be a very valuable resource for the Hedera ecosystem. The integration of HBAR and HTS tokens will provide critical infrastructure needed to support an increasing number of Hedera implementations in the regulated financial space.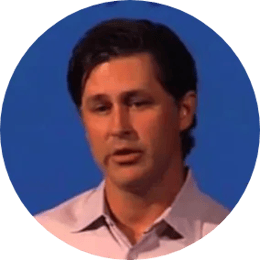 Head of Digital Asset Investments, Susquehanna
Merkle Science's predictive transaction monitoring and forensics are the most advanced solutions in blockchain monitoring. Their behavioral rule engine helps companies exceed compliance obligations by proactively detecting suspicious wallet addresses even before they are tagged on databases used by other providers. They are truly the gold standard for crypto risk monitoring.